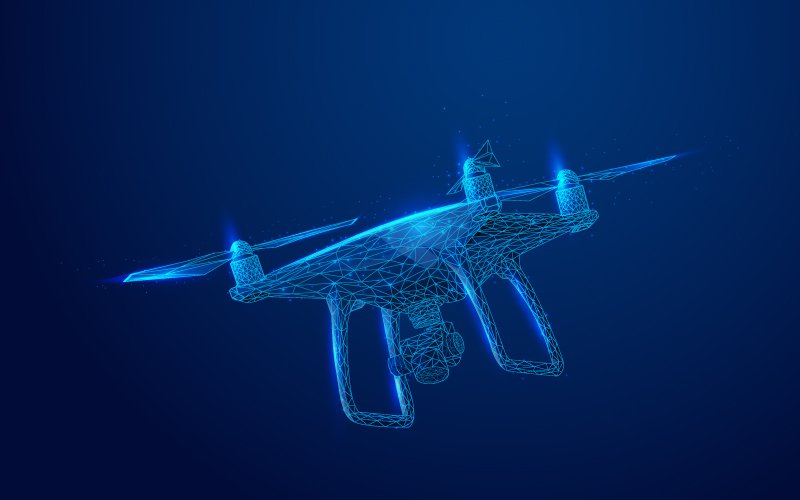 Highlights of Under Water Drone
The use of remotely operated vehicles in the maritime sector for underwater search, inspection, and observation has increased dramatically in recent decades. Underwater drones of today can stay on station for longer periods of time, dive deeper, and send real-time footage for study. Nonetheless, they have remained a complex and costly choice for professional divers, necessitating substantial training to operate and maintain.
An under water drone is frequently the best and only solution for port security or search/rescue/recovery circumstances. With Rapid Deployment, the underwater drone may be on site and in the water in minutes, reducing a diver's Time Exposed to Danger (TED) by giving situational awareness before entering the water.
Specifications For Under Water Drone
| Parameters | Value |
| --- | --- |
| Length | 500mm |
| Width | 400mm |
| Height | 300mm |
| Max Weight in Air | 12Kgs |
| Empty weight in air | 9Kgs |
| Max payload capacity | 1.4Kgs |
| Buoyancy material | PUR-3318 |
| Ballast Weight | 1800gms |
| Max depth | 100m |
| Dash forward speed | 2m/s |
| Thrusters | a2 |
| Forward bollard thrust | 10kg |
| Vertical bollard thrust | 7Kg |
| Lateral bollard thrust | 10Kg |
| Tether diameter | 8mm |
| Length | 100m |
| Sensors | 9DOF IMU, Depth sensor, power sensor |
| Battery | 4 hrs endurance |